9 tags
favorite juice!
LOVE THIS JUICE SO MUCH.  One head broccoli, three stalks celery, six or seven carrots, one bunch dino kale, two small or a half large beet and a nob of ginger.  I also throw in some of the hemp seed powder.  SO good.
9 tags
yummy way to start off your day!
I cannot believe it's almost been a month.  I feel fantastic (aside from the exhaustion from school work, senioritis is killing me right now) and I keep making these ridiculously delicious juices.  Today I added some raw hemp seed powder to my Mystic Mango kombucha (try it!) and I made this great kick start juice this morning.  I took about seven sprigs of cilantro, an entire bag of spinach...
8 tags
day twenty two.
I really do enjoy fasting.  I think I'm going to go for the full sixty days.  It will be a piece of cake.  Right now, I'm inlovelovelovewith grapefruit grape juice, equal parts ruby red grapefruits and purple grapes with a little ginger.  Also just made a really delicious green juice with fennel, broccoli, parsley, kale, spinach basil and green apple.  Another one I make a lot (and...
7 tags
juice!
Yeah, I've obviously been really bad at keeping tabs on what my daily intake is.  Anyways, it's day 12 and I'm not going to be able to blog everyday, but I decided to give you guys the recipes of some of my favorite juices, I make different ones all the time and some are just stupidly delicious! Here's a couple: One bunch of basil, five handfuls of spinach, one quarter...
kapuuuuu asked: Hi - Just wanted to say you have a sweet blog going!
2 tags
6 tags
6 tags
days four and five
I forgot to post yesterday!  But I will make it a goal to always get my days on here. Yesterday's consumption- Juice: three grapefruits and a nob of ginger four oranges, six carrots, two small beets and a teaspoon of MSM two tomatoes, one cucumber, sunflower sprouts, three celery stalks, parsley two ounces wheat grass Tea: mango synergy kombucha Also drank water from one young...
4 tags
5 tags
Fasting
I decided to do another extended juice fast at the beginning of the month.  I plan to go two months this time around at the most.  At the least this will be a thirty day cleanse.  I should have started this on the first…but it didn't occur to me until just now how how much I've neglected this blog.  I apologize to my followers.  I think I will track and post my juice recipes and...
3 tags
6 tags
4 tags
Warm Carrot Ginger Soup
rawcity: Blend: 3 medium sized carrots, 1 clove of garlic, 1 green onion, 1 inch piece of ginger, 2 tbsp apple cider vinegar, 2 tbsp olive oil, 2 cups warm water, salt and pepper to taste Perfect for a lazy Sunday…  looks so yum!  must try this!
4 tags
3 tags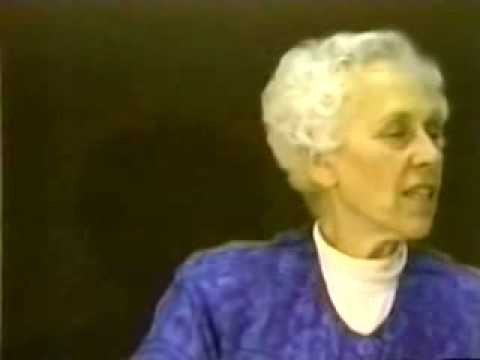 5 tags
4 tags
2 tags
At a loss for time.
I promised I would be bringing you more recipes, but that obviously hasn't been the case.  I've been a lot busier during this break than I thought I would be and I just want to extend a thousand apologies.  Right now, I'm going to be reblogging and maybe throwing in some salad recipes because salads are the only things I have time to prepare right now.  I have a few I make...
2 tags
whilst cutting this bell pepper for dinner...
this seriously made my night.  when i laid down the piece i cut off i thought "well, that looks familiar…" marilynmonrosaparks: i wish i had a better camera to capture how fucking cute this was.  i eat food that loves me back. adorable, right?!
8 tags
10 tags
Chocolate Crunch Banana Ice Cream
SO good.  Break apart two bananas and freeze for at least two hours.  In a food processor add the frozen bananas and a spoonful of raw cacao nibs.  Pulse until bananas are creamy.  Add five dates and pulse until dates are chunky, do not let them get smooth, the date chunks are a great touch.  Hooray for easy desserts!
8 tags
Breakfast Bowl.
Been missing oatmeal?  Forget about it!  This is much more delicious!  Good for post-yoga workout or an hour after a green smoothie.  Yummy!  In a bowl place the segments of three mandarin oranges.  Slice up ten dates, place in bowl and coat with flax seed oil.  Sprinkle cinnamon on top (amount can be determined by you) and toss.  Super yummy without being too filling.  If you like sweet things...
10 tags
Eggplant and "Cream Cheese" Sandwich.
My first sandwich!  And it was unbelievable.  You need to try this, seriously.  Seriously, seriously.  Also, mine was a monster!  I would advise against piling on the fillings, unless you want to eat it with a fork and knife, which I don't advise against.  Up to you! For the bread you can use anything that you make, any of your favorite or preferred breads, crackers or crusts.  But, if...
9 tags
Nut and Seed Free Raw "Cream Cheese."
Easy!  And quite delicious!  You can use it for pretty much anything, I will have some ideas to follow. "Cream Cheese": 2 cups unsweetened dried coconut flakes 1 1/2 cups water 1 medium clove garlic 2 Tbs lemon juice 2 Tbs nutritional yeast 2 tsp raw agave 1/2 tsp apple cider vinegar 1/2 tsp salt Blend all ingredients in blender on high.  The mixture may not be...
1 tag
9 tags
Effortless Salad Diaries: Entry Six-More Fruit and...
I obviously have a love affair with fruit and spinach combos.  Friggin delicious!  Spinach is one of those underwhelming greens, it has almost no taste, so the fruit flavors always dominate these salads.  That's my explanation for why I always tend towards spinach and fruit. For this salad fill a bowl with baby spinach leaves, add a clementine or two, stem and deseed ten cherries. Then...
8 tags
Tropical Kick Smoothie.
Great pre-yoga smoothie!  Throw this together before you run out the door: In a blender, blend: 1/2 cup water 1/2 orange sweet bell pepper (no seeds) 6 fresh or frozen strawberries 1 fresh or frozen banana 3/4 a cup fresh or frozen pineapple 1/2 cup goji berries Do not add a sweetener!  This smoothie is just perfect without one! Pour and serve!
7 tags
Something That's Not a Salad! Nori Roll.
I make this at work ALLLLLLL the time.  I love it!  It is definitely my favorite dish, and it's not a salad!  I really need more dishes that aren't salads, I realize that's all I post.  So here's a dish that is not a salad! If you have never worked with nori sheets before I suggest checking out this video…it does give a recipe but you can breeze through the middle....
6 tags
Let's Talk About Chocolate.
A nine letter word that has such horrible connotations, which is unfortunate because it actually is a goldmine of benefits.  Know as cacao, chocolate in its raw state is higher in antioxidants than acai, blueberries and green tea.  It is a great source of protein, carotene and the good fats.  And just because it's raw doesn't mean it has to taste bitter! Say hello to the two most...
8 tags
9 tags
Effortless Salad Diaries: Entry Five-Green Orgy...
Oh my goodness!  Delightful!  An abundance of greens-very filling!  This is a good way to pack in all those greens you "forgot" to consume for the day…yeah…I do it too.  Forgot my green smoothie this morning.  For shame!  So, at the end of the day, when you remember that you have consumed no leafy greens, you can quickly throw this together for dinner. Green Orgy Salad: ...
8 tags
Goji Berry Salad.
Goji berries have stolen my heart.  I truly love these things so much, it's hard to put into words.  Therefore I'll avoid trying and get straight to the point.  This salad is super yummy, just make sure you add a generous amount of these parched gems. Goji Berry Salad: In a bowl place baby spinach leaves, on top add julienned carrots and beets.  Slice up a small apple of your...
6 tags
8 tags
Rainbow Smoothie.
"Plants, as far as I know, are still bending towards the light."  MGMT <3! This is my colorful smoothie, it came very close to looking like a rainbow: Orange, purple, red, blue, green.  Colors!  Food should always be colorful, that means you're getting an array of nutrients and vitamins from all these colorful sources. In a blender place: 2 peeled mandarin oranges a...
7 tags
The Dirty Dozen.
I live by this list!  I really want to share it with everyone to inform and help you all stay as healthy as possible.  Healthiness is happiness! It's very important to buy organic as often as possible, but as a college student, I can understand how difficult it can be.  Organic isn't cheap.  But I always follow the rules of the "dirty dozen."  The top 12 most contaminated...
6 tags
Persimmon Dressing (Revised).
Persimmon Dressing: 3 whole ripe (squishy to the touch) fuyu persimmons chopped 1/4 cup cold pressed flax seed oil 1/8 cup lime juice 1/2 cup water 1 1/2 tsp paprika 1/2 tsp cinnamon 1/2 tsp himalayan pink salt Put all ingredients in a blender and blend on high until creamy.  Reuse your kombucha bottles for putting extra dressing in!  For delicious salads to top with this...
9 tags
Effortless Salad Diaries: Entry...
Dates are at their peak right now!  I cannot stop introducing them to my stomach, they are so undeniably tempting.  And they add such a dainty sweetness to this salad.  I highly suggest this one, it's undemanding and interesting, two great combinations for a quick salad! Citrusy-Basily Salad: In a bowl place two and a half handfuls of baby spinach.  Peel two mandarin oranges and separate...
10 tags
Fiesta Salad with Nacho Cheese.
Nummy raw nacho cheese, nut and seed free!  I'm really proud of this one, definitely going to use it for other recipes. Nacho Cheese: 1 whole ripe avocado 5 Tbs nutritional yeast 1/4 tsp apple cider vinegar 1/2 tsp turmeric 1/2 tsp salt or more to taste about two to three thick slivers red bell pepper or more to taste 1 cup water or more for desired consistency Add all ingredients...
avtexadelphia-deactivated201212 asked: Best of luck on all your finals.
4 tags
Supporting and Apologizing.
I just came across this wonderful blog!  I really want to try these recipes, plus it's a great money manager for those of us in college.  Check it out! Raw on $10 a day Also, I'm entering the last week of school before finals week, which means I have an abundance of school work.  My posts might be deficient for a few weeks, but once school is officially out…be prepared for a...
7 tags
Purple Power Smoothie.
This is a wonderful pre-yoga smoothie.  In a blender add: 1 cup water 1 fresh or frozen banana 1/2 tsp raw acai powder 12 black grapes 20 fresh or frozen blueberries 2 red lettuce leaves about 1 1/2 cup red cabbage (packed) agave or dates to taste Blend on high, pour, consume, go to yoga class.
8 tags
Effortless Salad Diaries: Entry Three-Root...
Delicious! In a bowl use a vegetable peeler to peel a third of a sweet potato (skin removed prior), a third of a beet (skin removed prior) and a whole small carrot (skin removed if preferred). Drizzle flaxseed oil over peeled veggies and squeeze almost half of a small lime over the bowl.  Cut twenty black grapes in half and slice up a small gala apple.  Add the vegetables to the salad and...
8 tags
Bell Pepper Berry Smoothie.
In a blender add: 1/2 an orange bell pepper (no seeds) medium sized nob of ginger 5 to 6 very ripe frozen or fresh strawberries about 1/2 a cup fresh or frozen raspberries 2 fresh or frozen bananas Blend all ingredients on high.  There's no need to add any sweetener because it will take away from the bell pepper flavor (which isn't to over powering, it's just right, trust...
10 tags
"Antipasto" Salad with Marinated Kale.
This is one of my favorite salads, I eat it every day at work!  That's four times a week…I am entirely serious about this.  And, even though I would consider this the meal, I still think it deserves the "antipasto" title because of its rich Italian flavor.  It definitely reminds me of the antipasto salads I would get at Italian restaurants before the pizza or spaghetti...
5 tags
Easiest Kale Marinade.
I've wondered through a maze of these very elaborate marinated kale recipes that call for numerous ingredients that seem unnecessary.  Marinating kale doesn't require a bunch of spices and oils-it requires two things: lemon juice and salt.  Easier than pie. Step one: de-stem your kale by tearing or cutting diagonally along the stem. Step two: chop up the separated leaves, not too...
8 tags
Zucchini Pasta with Spicy Marinara and Pumpkin...
This dish is super easy to throw together once the marinara and cheese are already made.  It's a great cheesy spaghetti for those days when the time in your day seems to keep running away from you. Use vegetable peeler to peel a whole zucchini into a bowl.  Add two spoonfuls of Spicy Marinara Sauce and three spoonfuls of Pumpkin Seed Cheese, coat zucchini and you're done!  Super...
8 tags
Effortless Salad Diaries: Entry Two-Turmeric and...
Turmeric is such a healthy spice!  It has anti-inflamitory properties, removes amyloyd buildup in the brain which is directly linked to Alzheimer's disease, cancer preventative, improves liver function, helps lover cholesterol and offers cardiovascular protection.  It's quite a powerful spice, not to mention, very tasty.  Which is why it's the star of this super simple salad.  It...